Our Focus Is What Makes Cents
Wealth Preservers Group LLC is a financial services firm that has been doing business in the Atlantic Coast and Southeastern Regions of the United States for more than 25 years. Our staff is dedicated to helping individuals, families and businesses build and protect their financial futures. Click the links at the top or bottom of this home page to discover a multitude of financial resources, such as: newsletters, calculators, personal and business organizers, available products, and services offered. Our investment securities are brokered through Cambridge Investment Research Inc., a Broker-dealer. Also, we also offer individual and business, health, life and disability insurance products. Each individual, family, or business has its own special needs; with the access to a wide variety of advisory services and financial products, we can design programs to fit most any financial need. Our areas of expertise include, but are not limited to, Needs Analysis and Plan Implementation in the areas of Business Continuation and Employee Benefits, Estate Protection, Income Replacement with Long Term Care Protection, Retirement Planning, and Educational Funding.
Richard (Rick) Aldridge, owner of Wealth Preservers Group LLC, has been a resident of Orange, Virginia for the past 20 years. His office is located at 128 Belleview Ave, Suite 101 in historic downtown Orange. Rick grew up in Florence, Alabama and attended The University of North Alabama, majoring in Economics and History. Rick built his successful financial services practice the old fashion way with hard work, common sense solutions, and great customer service. Rick, a very civic minded person, is a member of two local Lions Clubs, the Chamber of Commerce, the Orange Downtown Alliance, and the Better Business Bureau. Please do not hesitate to give Rick a call for a free financial consultation regarding your personal and business planning needs. Rick can be reached locally at 1-540-672-0046, toll free 1-888-269-9697, and via email rick@wealthpreserversgroupllc.com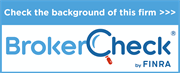 Looks at some of the reasons behind the big declines in emerging markets, and how these developing economies might affect U.S. investors.

Focusing on dividends can be appropriate for almost any investor, especially if they are reinvested to purchase additional shares.

Seven classic quotes about investing from successful investors, economists, and other insightful thinkers.

Some tips for parents and college students to consider, whether opening a new checking account or using an old one.